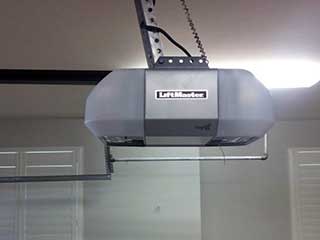 The old saying that the devil is in the details is perfectly applicable to the operation of modern electric garage door system. Even though the big parts such as the spring and the opener may be in top condition and able to work flawlessly, issues with the smaller components can create equally serious trouble. The reality is that the remote controls and the safety sensors, which are essential for the proper operation of the opener and the entire door, usually do not get the required care they deserve. Make sure that this is not the case with your accessories.
Safety Sensor Testing
There are several steps to providing proper opener sensor maintenance. The first one involves regular inspection. You need to check the condition of these components and of their wiring as well. Any visible signs of damage should not be ignored. Timely repair is needed in such a case, as if these units fail to work properly, your safety may be compromised. The next step involves cleaning the lenses of the photo eyes. This should be done with a soft, lint-free cloth which is completely dry, to avoid scratching the lenses. The third step involves checking the alignment of the sensors and testing their performance. They have to face each other perfectly so that they can work properly. To test them, simply close the door using the opener, and then wave something in front of the sensors while the panels are moving. If the door doesn't reverse, you need to call our experts right away.
Keeping The Remote Functional
The garage door clickers are even easier to care for. You should clean the cover of their infrared transmitter with a dry cloth and use rubbing alcohol to remove dirt from the casing. You also need to clean the battery compartment and as well. The best cleaning tools in this situation are the cotton swabs, which are soft and thin and can allow you to complete this task delicately.
Some Extra Tips
If you find that your opener won't respond to your remote, before assuming some major thing is wrong with either device, remember to check the batteries. Too often do people neglect to check for this simple solution. Make sure to keep your remote out of your children's reach. Keep it somewhere too high for them to get, or on your keychain. Remember to never leave it in your car. If you find some type of problem with your opener (that doesn't involve replacing dead remote batteries) our team will be happy to assist you.